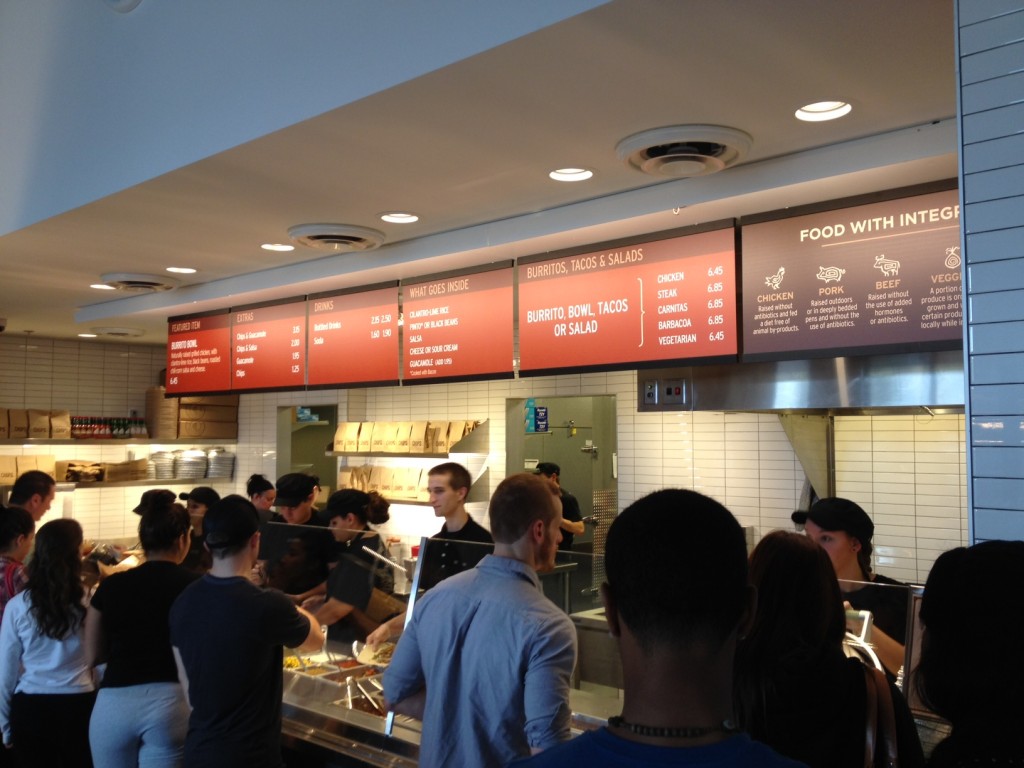 The day has finally come, Chipotle's location at the Lehigh Valley Mall in Whitehall, PA is open for business!
If you've eaten at a Chipotle before, you're probably not even still reading and already on your way there, but for those that haven't, Chipotle offers the very best burritos, tacos, bowls, and salads.
Chipotle strives to serve what they call "food with integrity", which I'll use their own words to describe:
"It means serving the very best sustainably raised food possible with an eye to great taste, great nutrition and great value.
It means that we support and sustain family farmers who respect the land and the animals in their care.
It means that whenever possible we use meat from animals raised without the use of antibiotics or added hormones.
And it means that we source organic and local produce when practical. And that we use dairy from cows raised without the use of synthetic hormones.
Food With Integrity is a journey that started more than a decade ago and one that will never end."
I appreciate/respect all that, but what I care about most is that their food is DELICIOUS/FAST/REASONABLY PRICED.  If you live in the Lehigh Valley, stop reading and start eating:
Chipotle Mexican Grill
837 Lehigh Lifestyle Center
Whitehall, PA 18052
Phone     610.465.9526
Fax     610.264.2560
Open:  Mon-Sun  11am-10pm
You can even order online.
I went around noon today, and the line was approx. 10 minutes long.  They've got seating for around 30 people inside with more seating outside.  And yes, it was delicious