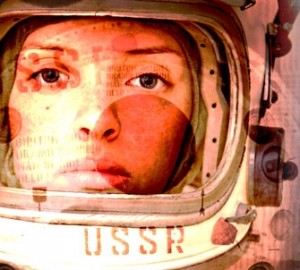 Pioneer One, an original dramatic series, debuts today.
Why should you care?  Well, unlike most TV series that are paid for by big corporate TV giants, and stay or go based on the ad revenue they generate, Pioneer One isn't airing on "TV".  Instead, the show's creators Josh Bernhard and Bracey Smith are releasing the show through bittorrent and limewire.
"The show's pilot was shot for just $6000, raised through the micro-funding platform Kickstarter. "This production was possible due in no small part to the willingness of talented, professional people working for free," explains Bernhard. "From actors to composers, they did this because they believed in the project and wanted to see it happen.The production was a journey in and of itself."
Episode 1 is available in HD 720p and Xvid (click the links to download the respective torrents), with 6 more episodes planned for this season.
They're accepting donations at the site, and while I haven't had a chance to view it yet, I'm excited about the prospect of bittorrent for drama-series distribution becoming mainstream, or at least "accepted".  I'm completely tired of the usual reality-show standard bullshit piped down the airwaves from the usual heavy hitters.
If you like this series, please consider donating.  How many of you LOVED Firefly and wished you could have donated a few bucks to see a second or third season?