It'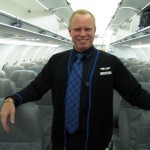 s only Tuesday, and there's already 2 epic tales of regular everyday working class folks throwing in the towel with more class (or lack there-of) than most of us could dream about.
First, there's Steven Slater from Queens who, after a verbal engagement with an obnoxious passenger, grabbed a couple brewskis from the beverage cart, popped the emergency chute, cursed over the PA, and slid to personal freedom while the plane was still moving (only to be picked up by the cops later):
http://www.nydailynews.com/news/national/2010/08/09/2010-08-09_talk_about_turbulance_jetblue_flight_attendant_drops_intercom_fbomb_bolts_down_e.html?page=1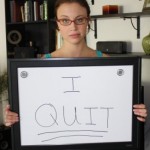 If that's not enough, a woman, Jenny, allegedly quit her job, for being referred to by her boss as a HOPA, by mass-mailing everyone at her company a series of pictures featuring her and a dry-erase board:
http://thechive.com/2010/08/10/girl-quits-her-job-on-dry-erase-board-emails-entire-office-33-photos/
UPDATE: Dry-Erase girl is confirmed a hoax.  I knew it was too good to be true!
http://techcrunch.com/2010/08/11/elyse-porterfield/