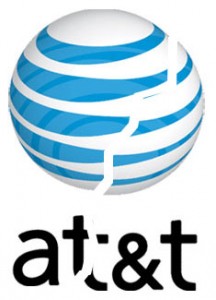 I may or may not be receiving an iPhone 4 on the 24th.  I honestly have no idea, and I'm in the same boat with about 3/4 of a million other people.
Here's how things went down:
June 14th, 10:00pm – Considered staying up till midnight to put in the pre-order, but couldn't find any confirmation it would even be available that early, and I was on vacation in Florida, so I figured the hell with it, I'd get up early and try the pre-order as soon as possible.
June 15th, 7:30am – Woke up and started my pre-order on AT&T's website.  Site was responding a little "slow" but seemed to be working "OK".
June 15th, 7:45am – Got to the final checkout page, had my credit card info in, etc. and hit "Checkout"
June 15th, 7:55am – AFTER A PAINFUL TEN MINUTES, the checkout page fails with a proxy timeout error and a long numerical string.  I check my bank account, and there's a $1.00 auth from AT&T, so I figured it probably went through and just never spit back a confirmation.  We were on vacation and I had other stuff to do, so I quit worrying about it and went about breakfast and planning the day.
June 15th, 10:00am – After reading reports of widespread complete failures in the ordering process at both AT&T and Apple, I figured I better give customer service a call and see if they have my order.
June 15th, 10:15am – After waiting on hold for 15 minutes, I finally get on with a rep who tells me there's no order on my account, and the system is completely overwhelmed with orders.  I request she process an order for me, but she states she doesn't even have the ability to do so.  When I ask what I should do, she states I should "just keep trying", and suggests I give Apple's site a try as well.
June 15th, 10:30am – Upon trying to order again at AT&T's site, it won't even let me proceed past the upgrade screen.  Immediately kicks back an error page and tells me for non-iPhone upgrades I can contact customer service.   I later learned AT&T had actually started blocking upgrades while they tried to make sense of what was going on, but their reps never stopped telling people to "keep trying".  Assholes.
June 15th, 10:45am – I try ordering at Apple's site.  The site is slow as molasses, and fails repeatedly never reaching all the way through to the part where I can actually order.
June 15th, 11:30am – I throw my hands up in the air and give up, frustrated I'd sunk that much time in trying to give a co. money for something that doesn't even exist yet.  It's one thing to fight for a credit or a correction in service.  It's another to have to FIGHT to give a company money.  How dare I.
June 15th, 2:00pm – My wife, bless her soul, decides to give it a try and repeatedly attempts ordering through AT&T website, Apple's website, and the iPhone Apple Store App after reading reports of occasional "successes" reported on twitter, etc.   I head out to pickup lunch wanting nothing to do with it at this point.
June 15th, 3:00pm – After a FULL HOUR of trying, she succeeds!  AT&T's site comes through with an order confirmation, which she wisely "saves" since we had no printer available to us on vacation.  At this point I'm cautiously happy, but did breathe a sigh of relief.
June 16th, 1:00pm – I receive an email from AT&T stating my order has been canceled, claiming: "Unfortunately, we were either unable to verify the information you provided or you have exceeded the number of lines of service that we allow customers to purchase online. As a result, your order has been canceled."  I was so angry, I didn't even do anything right away.  The reality that I wasn't likely getting a phone until mid to late July set in, and I gulped it down like a 10lb rock with jagged edges.
June 16th, 5:00pm – Again, my wife saves the day by calling AT&T and finds out there were "multiple orders" and they show that while one was canceled, a second one "appears" to be "in process".
June 16th, 9:40pm – I get a second email from AT&T claiming that my iPhone 4 pre-order has been received and is being processed in the order it was received.  It includes an order #, and I plug it into AT&T's site under order status, it simply shows "in-process", but with an order date of the 16th.
Fast forward to today, my order still shows "in process" with an order date of the 16th, and several calls to AT&T have yielded no answer as to when my phone will ship.  Reports from various sources online state orders received before late afternoon on the 15th SHOULD ship for delivery on the 24th, and my order was definetely placed in that range, but nevertheless the date states the 16th.
I guess at this point, I wait until the 23rd and see if the order shows as "shipped", and if it doesn't the most I can do is call AT&T and complain.  Never in my life have I gone through such a bullshit ordeal to buy something, let alone on a pre-order.  From what I understand AT&T and Apple have together accepted over 3/4 million pre-orders with the first 600k occuring on the 15th alone!  While this is a record-setting number, the process was still completely unacceptable and has likely left each and every one of the 600k people that did succeed in getting an order through pissed at AT&T for not stepping up to the plate with a queuing system, or a slimmed down process for completing checkout at any time throughout the day.
So tell me, did you get an order through?  If so, what's your order date, and have you gotten a delivery estimate from AT&T?
UPDATE:
June 19th, 3:30pm – Spoke with another rep from AT&T, and was told that due to the overwhelming response, NO orders are expected to ship for delivery before the 26th (and more likely the 28th).  This was from a single source at AT&T, and I don't see anyone else reporting it, but she insisted nothing would be shipping for delivery on the 24th.  I guess we'll see

UPDATE:
June 21st, 10:00am – Received a voicemail from AT&T stating my order "should" ship for delivery between the 25th and 28th of June.